About Us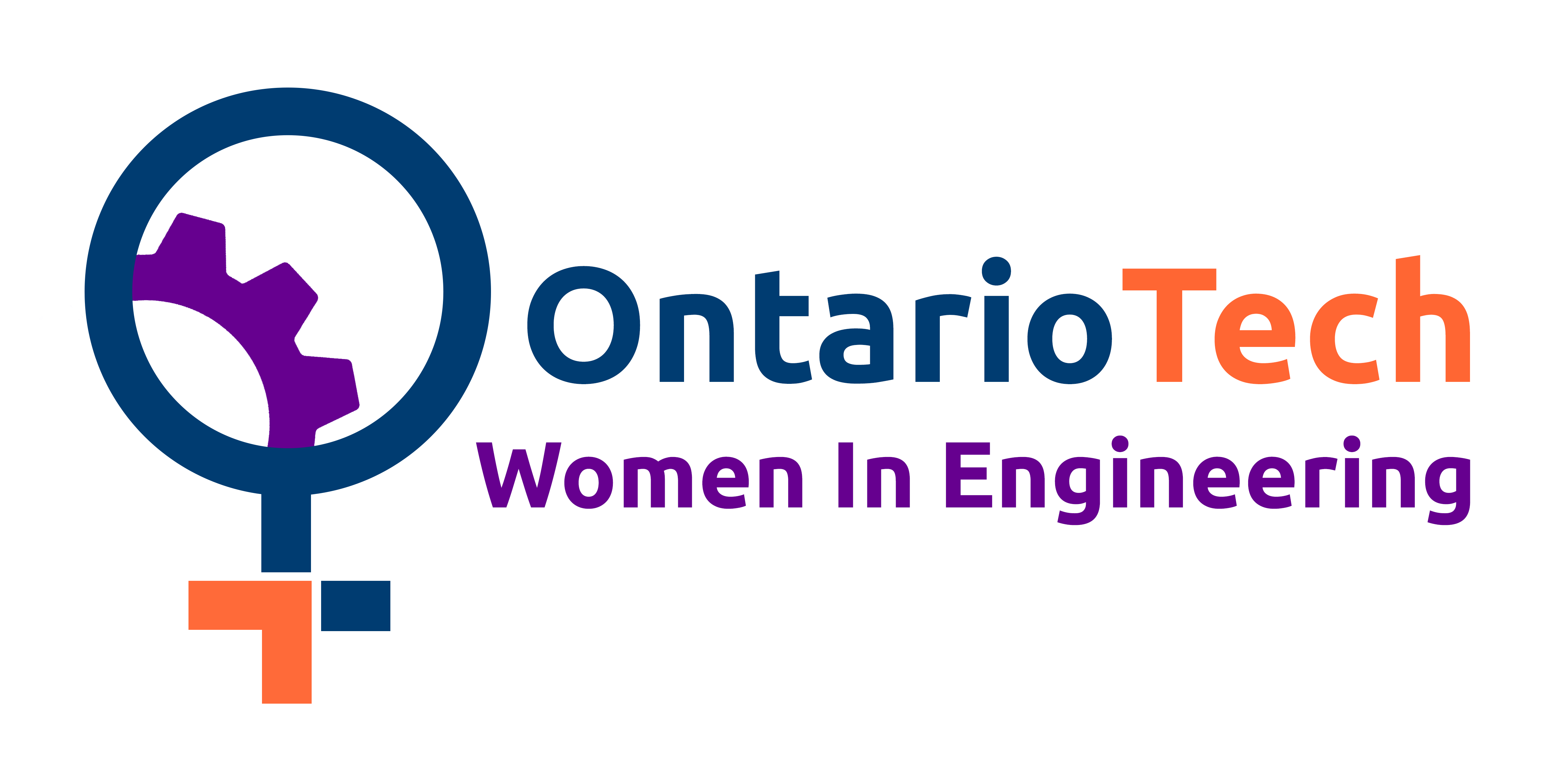 The goal of the Women in Engineering (WiE) Society is to build a community of women engineering students at Ontario Tech in order to help them feel a greater sense of belonging and lead them towards empowerment. To do this, WiE holds both social events which bring students together, and events for professional development to help them gain the skills necessary to stand out and succeed in the field of engineering, where women are still a minority. Students can get involved by participating in events and signing up to volunteer for booths and workshops.
Founded in 2004, Women in Engineering is a sub-society within the Faculty of Engineering and Applied Science. It was created by a woman engineering professor and an engineering advisor to address the issue of a lack of women engineers within the faculty. Since its creation, Women in Engineering has grown to include over 100 women engineering students.
We foster a welcoming and engaging space for women engineering students to create a sense of community on and off campus.

We connect woman students to future employers and engineering career opportunities across canada, and showcase successful female engineering professionals.

We equip our students with professional skills, connections, and inspiration to prepare them for their professional careers.

We give back to the community by running outreach events to encourage and inspire young women to pursue an education in Engineering.
Get Involved
Want to know more about the Women in Engineering Sub-Society or how you can get involved? Email wie@ontariotechu.net. Women in engineering aims to be an inclusive Sub-Society, and most of our events are open to all engineering students, regardless of gender. For a full listing of our events, visit us on Instagram and Facebook and join our Discord.
Previous Events Include
Game & trivia nights
Soldering & 3D printing workshops
Resume & Cover Letter workshops
Rock Climbing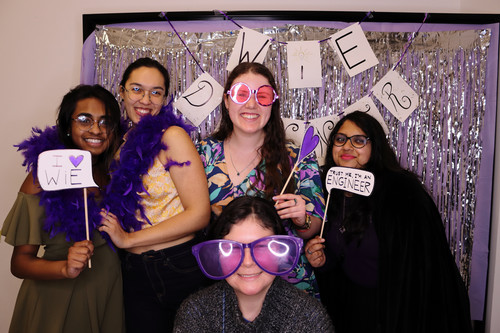 Executive Team Members
2023-2024
VP Marketing:

Maisha Zarrin Subha
Will Locke
VP Events:

Mady Kidd
Samantha Dougherty
Connect with us 
For questions or general inquires, please email madeline.sialtsis@ontariotechu.ca.