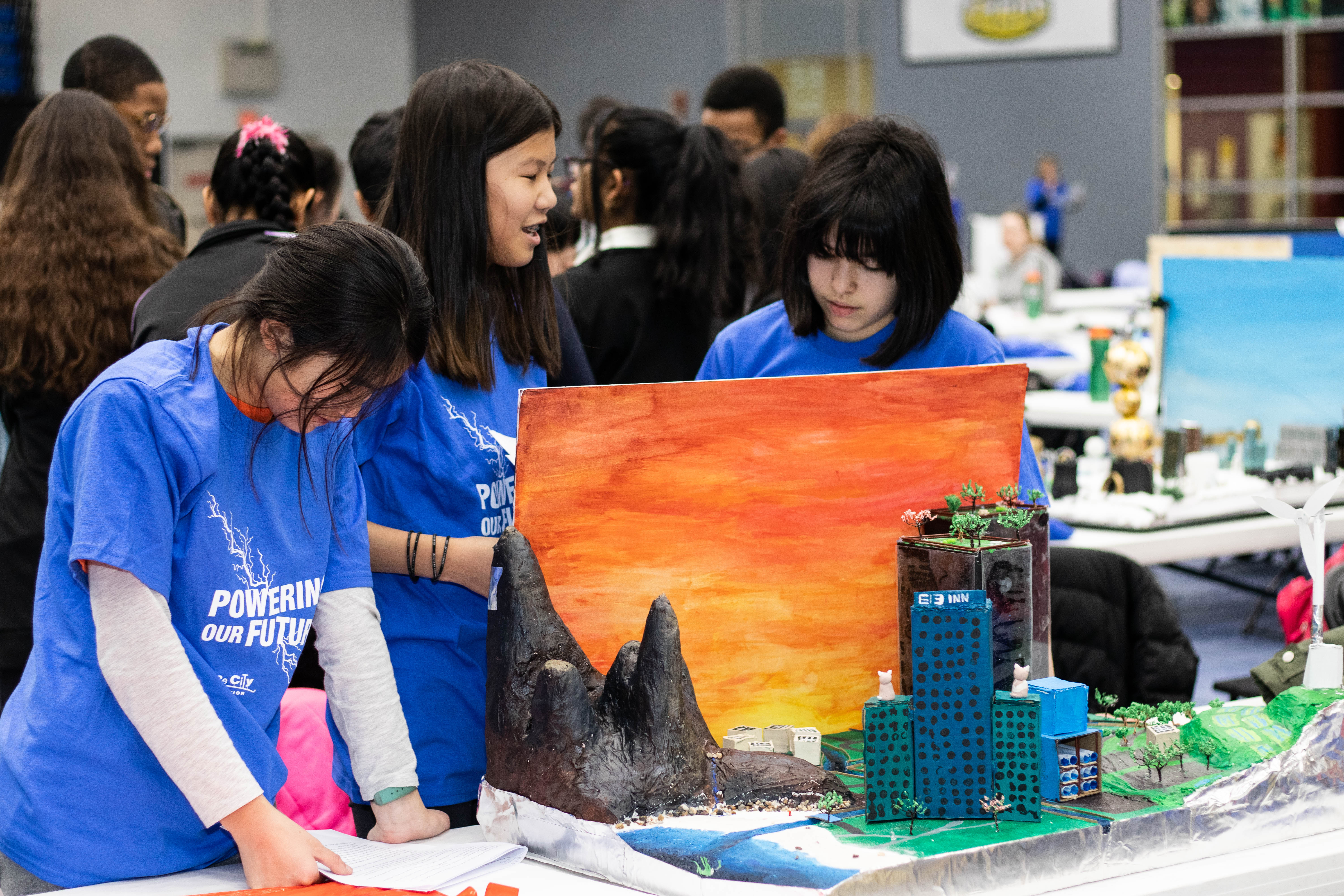 Each year, Ontario Tech Engineering Outreach welcomes over 500 students and in Grades 7 and 8 to compete in the regional Future City Competition.  Students come from the Durham District School Board and the Durham Catholic District School Board.  In addition over 60 engineers, community leaders and educators judge the team projects, providing feedback and mentorship.
The Future City Competition is a project-based learning program where students in Grades 7 and 8 imagine, research, design, and build cities of the future.  The competition uses the Engineering Design Process as a framework to guide students through the creation of their cities.  Within this framework, students apply specific project management methods to keep their projects on track.  The structure gives students a real-world learning experience they can apply to future challenges in school, work and life.  
This year, Ontario Tech Engineering Outreach is proud to be supporting the Virtual Future City Competition across Canada. 
Students spend approximately four months creating cities that exist at least 100 years in the future and represent the team's solution to a citywide sustainability issue.  Teams are required to submit a city essay, city model, city presentation and project plan.
During the regional competition, the student teams present their city model and presentation to volunteer judges who score the teams.  Winning teams are selected based on points earned.  In addition, there are also five awards selected by our competition sponsors.
We are pleased to offer this competition with the generous support and collaboration of Durham Catholic District School Board, Durham District School Board, and Engineers Canada, and Ontario Tech University's Faculty of Engineering and Applied Science.