Meet our Team
Vanessa Ironside
Engineering Outreach Coordinator
Faculty of Engineering and Applied Science
Hi! My name is Vanessa Ironside and I am one of the Engineering Outreach Coordinators. I currently hold Bachelors of Science in Human Biology and History and Philosophy of Science and a Masters of Education in Development Psychology. This is my 7th year working within the realm of STEM Outreach, previously working at the University of Waterloo and the University of Toronto. In my role a the university, I run c_wonder: Teacher Professional Development, organize and run c_wonder: Community STEM Camps and I am the Engineering Outreach Specialist on-site at two Durham Public Schools. I am passionate about making STEM Education accessible, inclusive and engaging to all students and preparing educators with the tools to implement innovative new teaching practices.
Contact:vanessa.ironside@ontariotechu.ca
Ellen James
Women in Engineering & Engineering Outreach Coordinator
Faculty of Engineering and Applied Science
Hello, My name is Ellen James and I am the Women in Engineering and Engineering Outreach Program Coordinator. I graduated with a degree in Chemical Engineering from Western University, where I was involved in the Women in Engineering program, volunteered for the Engineering Outreach program, and completed an internship at Union Gas. After graduation, I joined Ferrero, the leading global chocolate and confectionery manufacturer (Nutella, Ferrero Rocher, Tic Tac, and Kinder Chocolate) as a project coordinator, and moved to Alba, Italy. Now back in Canada, I hope to use my experiences to help inspire women, spark joy, and promote the many opportunities women have in the world with an engineering degree. My door is always open!
Contact: ellen.james@ontariotechu.ca
Join our team!
Ontario Tech University Engineering Outreach is committed to creating an inclusive and diverse working environment. All qualified applicants will receive consideration for employment without regard to race, colour, religion, gender, gender identity or expression, sexual orientation, national origin, genetics, disability, or age. All candidates are encouraged to apply. 
Summer Program Instructor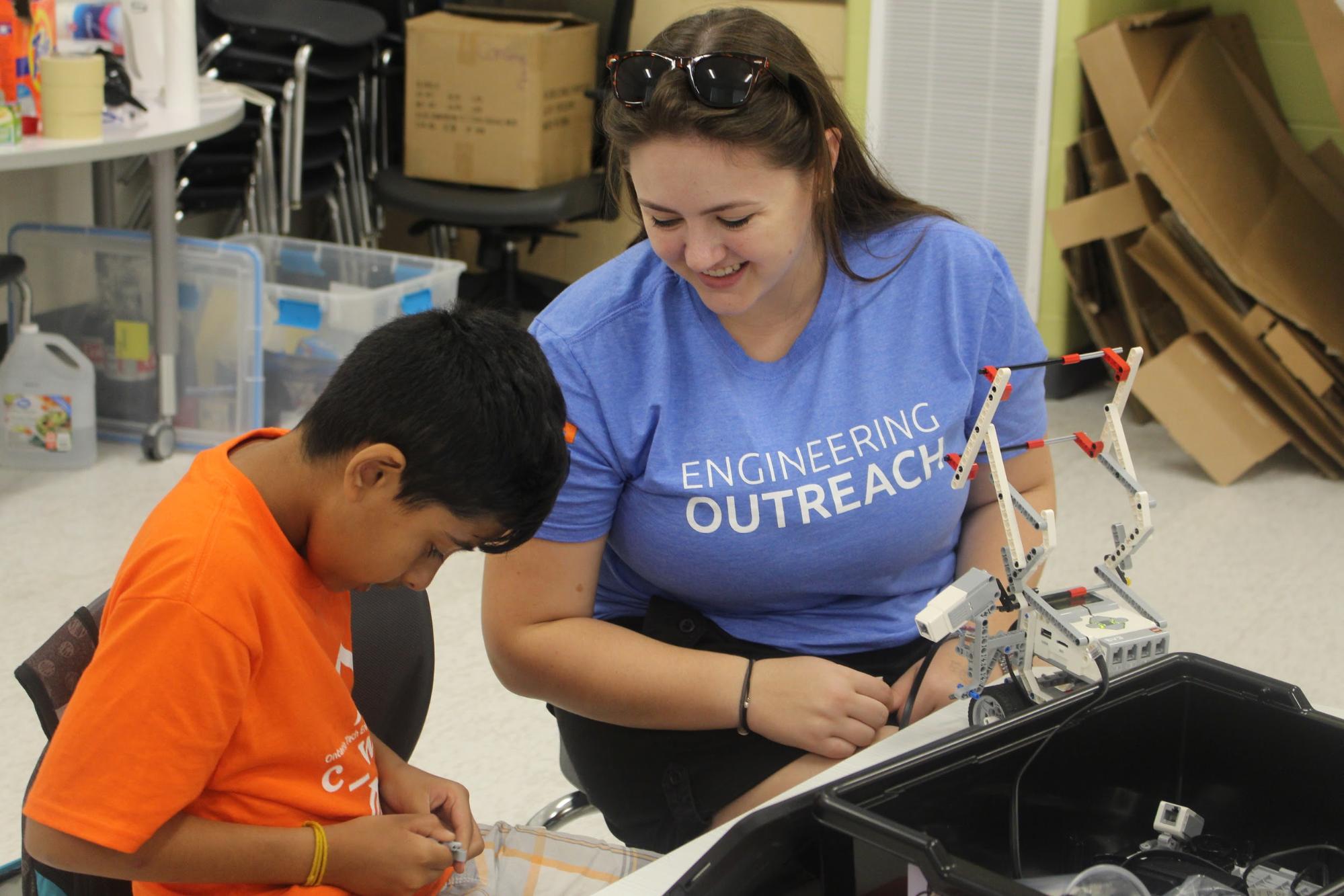 This position will run for the months of May to August 2021. Program Instructors will be tasked with developing STEM curriculum that promotes hands-on learning and delivering this content to students. Interested applicants should read the job posting in full and apply by submitting a cover letter by Wednesday, April 7th at 11:59 PM.
Summer Program Instructor job posting
High School Leader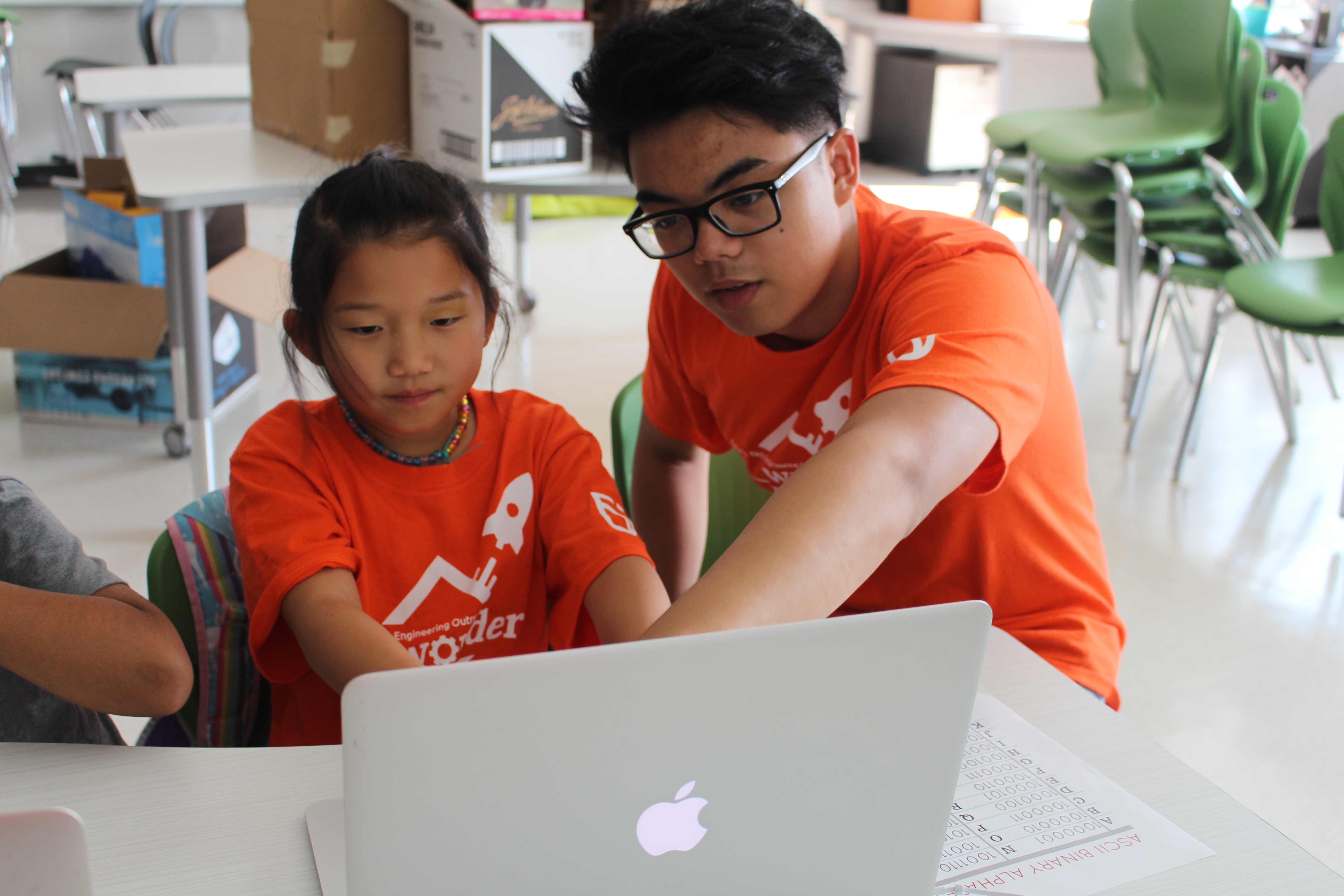 This position will run for the months of July and August 2021. High School Leaders will be responsible for assisting Program Instructors with the delivery of content and will lead the classroom in terms of student engagement and behaviour management. Interested applicants should read the job posting in full and apply by submitting a cover letter and resume by Wednesday, April 14th at 11:59 PM.
 High School Leader job posting
Volunteer with Engineering Outreach!
Engineering Outreach is always looking for Ontario Tech Engineering Students to help run programming for elementary and highschool students throughout the year. Get involved with one of our many events, workshops, or after-school clubs, and add valuable engineering experience to your resume!
If you are interested in volunteering, please email engineeringoutreach@ontariotechu.ca