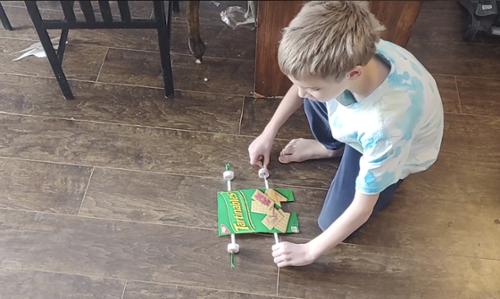 To directly bring accessible and engaging STEM education to Indigenous youth from Grades 1 to 9, the InSTEM@Home program is a series of Engineering Design and Coding workshops that align with the Ontario Curriculum and are presented from an Indigenous perspective.
Students in this program will receive a free home kit containing materials and equipment to provide a hands-on method to learn about STEM. In a community-oriented and Indigenous-led environment, the InSTEM@Home program aims to provide support for Indigenous youth as we illustrate parallels between traditional ways of knowing and western practices, highlight Indigenous STEM role models, and encourage Indigenous youth to pursue STEM education and careers.

Please note that the InSTEM@Home will take place on Google Meets. Further information will be provided after registration.
We are pleased to offer our Indigenous Youth Programs at no cost to families with the generous support of Actua and the Government of Canada's CanCode program.