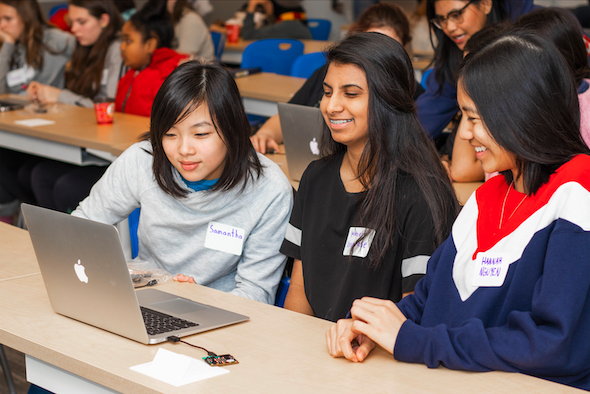 Engineering Outreach is running a week long Just For Girls Engineering Club. This week has been designed to introduce young women in Grades 4 - 8 to engineering, technology, engineering and mathematics (STEM) concepts including engineering design, scientific enquiry and coding. In addition, girls will have the opportunity to meet our women in engineering students and industry professionals from a range of engineering disciplines.
This year, we are pleased to be offering our Just for Girls week online. The program will be held over five days for 2.5 hours daily. Students will engage in hands-on STEM concepts using household materials and supplies, and learn coding fundamentals. In addition, we will be connecting with engineers from across Ontario, who will be sharing how they use their engineering degrees.
Registration for this program is now closed.
This program has been made possible through the generous support of Actua, General Motors Canada, and the Government of Canada's CanCode program.